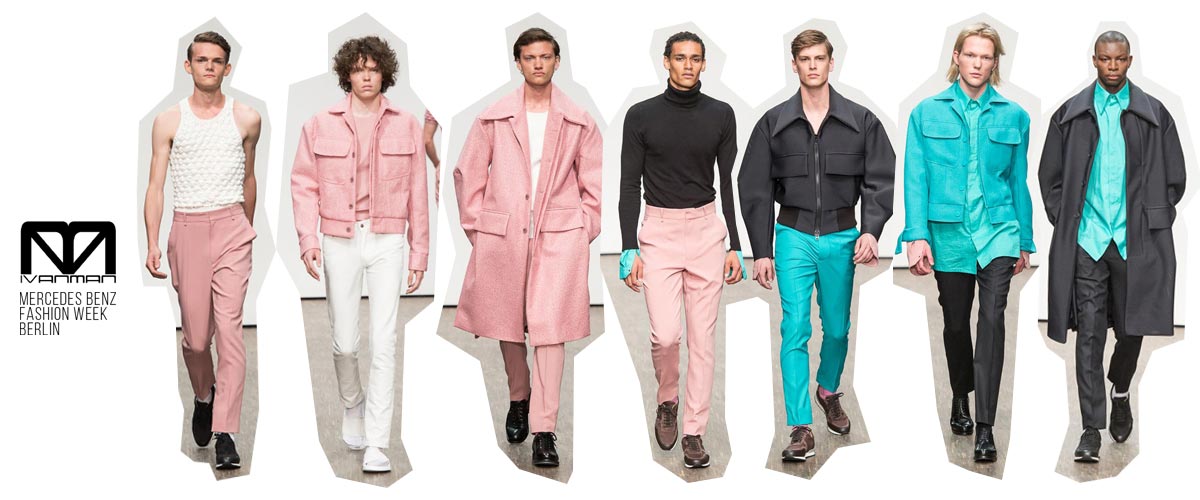 Ivanman – Moda para hombres: colección primavera/verano
Primer día de la Semana de la Moda de Berlín. Hoy vuelven a aparecer grandes espectáculos. Para el arranque hemos elegido a dos diseñadores de moda berlineses: Ivan Man, Thomas Hanisch y Odeur Studios de Estocolmo.
Moda masculina para la nueva temporada por Ivanman en el escenario de la Semana de la Moda
«Out of Rosenheim», de 1987, protagonizada por Marianne Sägebrecht, es el eje de esta colección. En la película, como en la moda, confluyen diferentes visiones del mundo. Dirigida por Percy Adlon, las tradiciones y la vida moderna chocan a propósito.
Inspirándose en este mundo salvaje y retorcido, se han creado nuevas constelaciones de colores, formas y apariencias en la colección IVANMAN primavera/verano 2017. Los trajes encarnan la ropa masculina clásica, rica en detalles y elocuente en la interacción con impulsos modernos que parecen armoniosos y extraños al mismo tiempo.
New Issue!
#26 with San Diego Pooth
- Newcomer now in Tampa / USA
Fotos: KOWA-Berlín
Colección Ivanman Primavera/Verano @ Stage / me Collectors Room
La nueva colección se centra precisamente en estas estructuras y mantiene su voluntad de crear un esquema de colores innovador y dinámico. El negro intenso y el blanco cremoso complementan los dos colores principales de la colección, el rosa suave y el turquesa claro.
El diseñador Ivan Mandzukic piensa en términos de conjunto, por lo que se ve al hombre bien vestido con un pantalón de traje de cintura alta y corte entallado, combinado con una camisa de punto o jersey de manga corta, además de un abrigo de corte ancho o una chaqueta blusón informal. Los hombros caídos y los cuellos anchos traen el estilo de finales de los 80 a la era moderna. Las creaciones de punto en 3D en camisas y jerseys acentúan la parte superior del cuerpo sin imponerse Las nuevas invenciones de formas se funden como por sí mismas en el concepto global del diseño. De este modo, IVANMAN consigue encontrar su propio enfoque del futuro del diseño.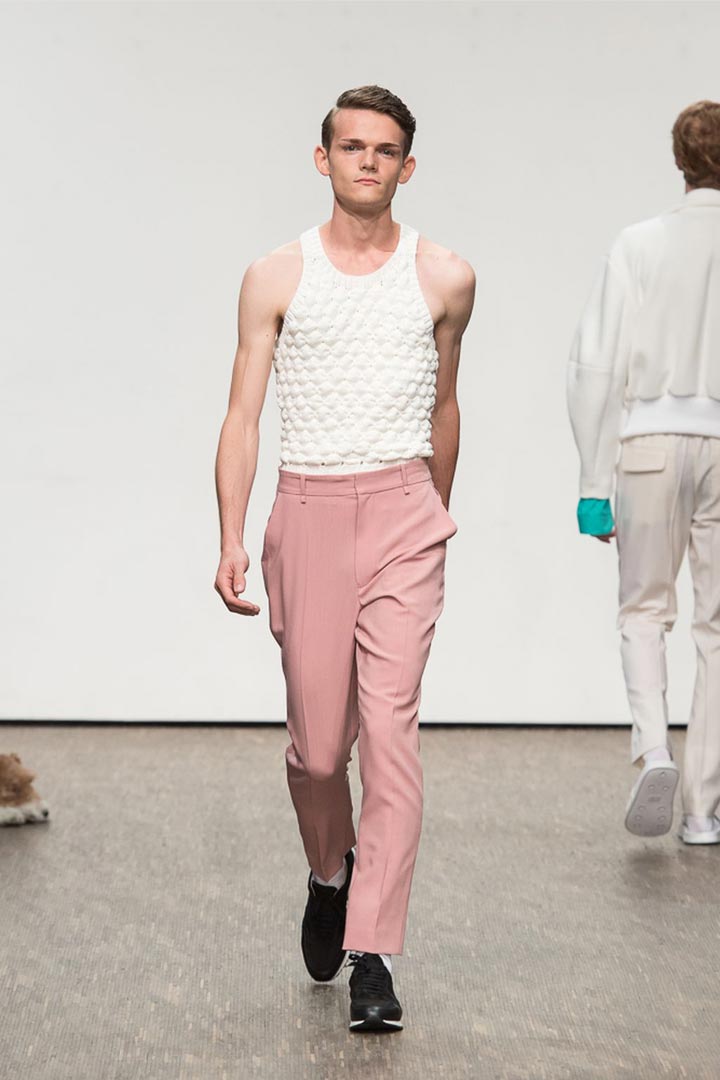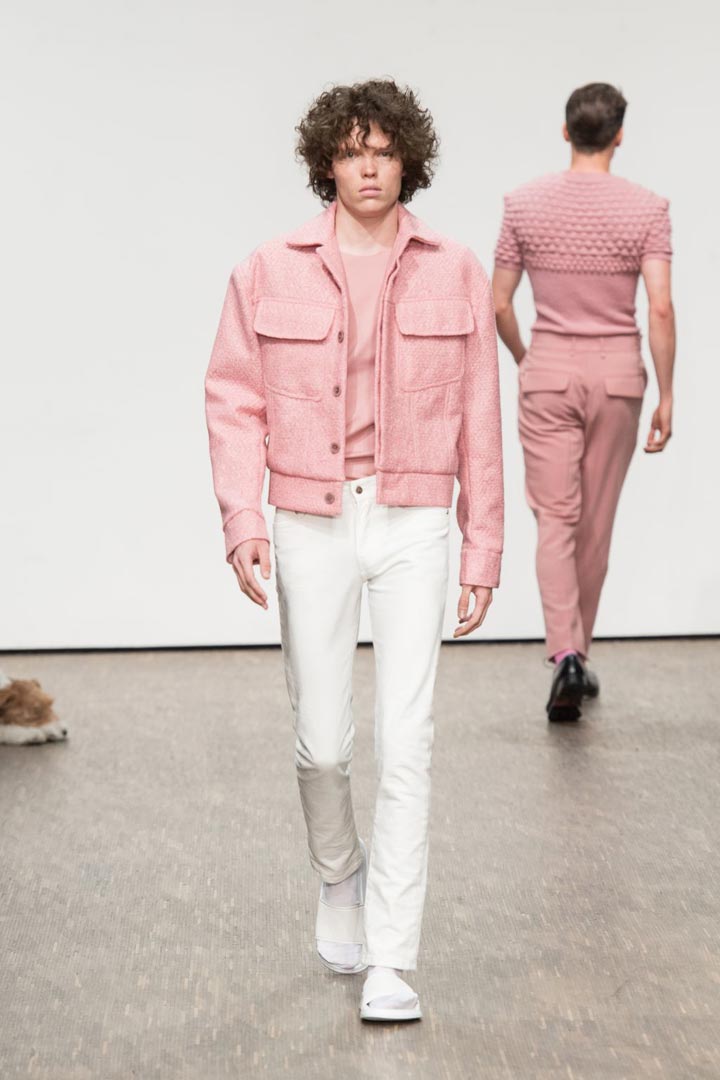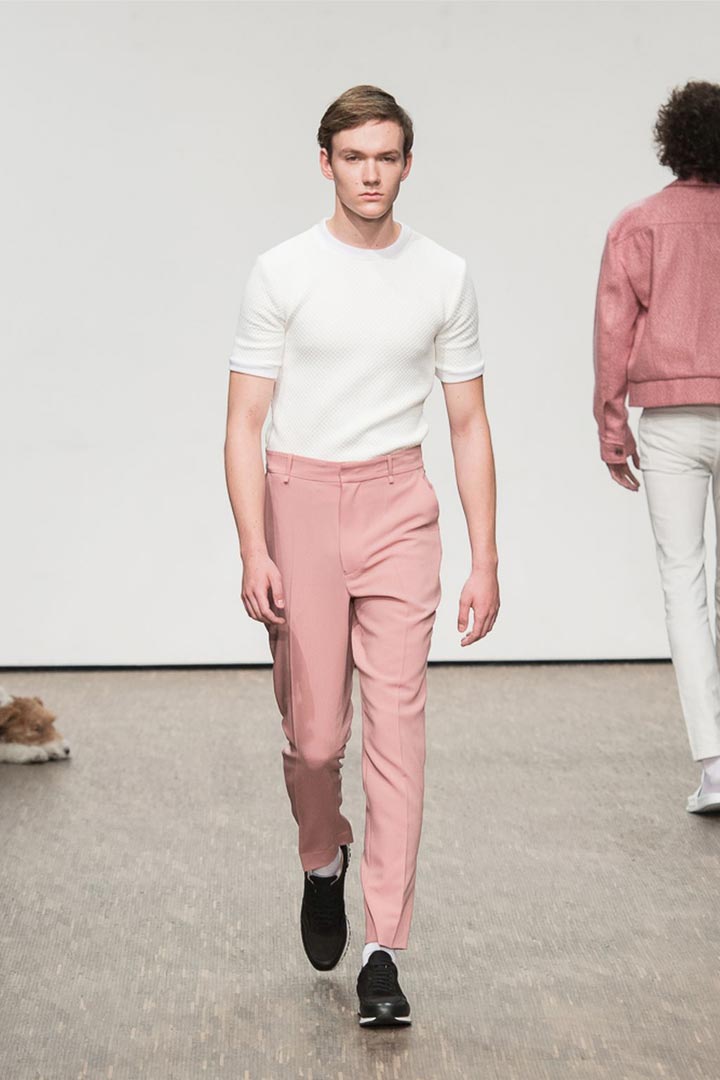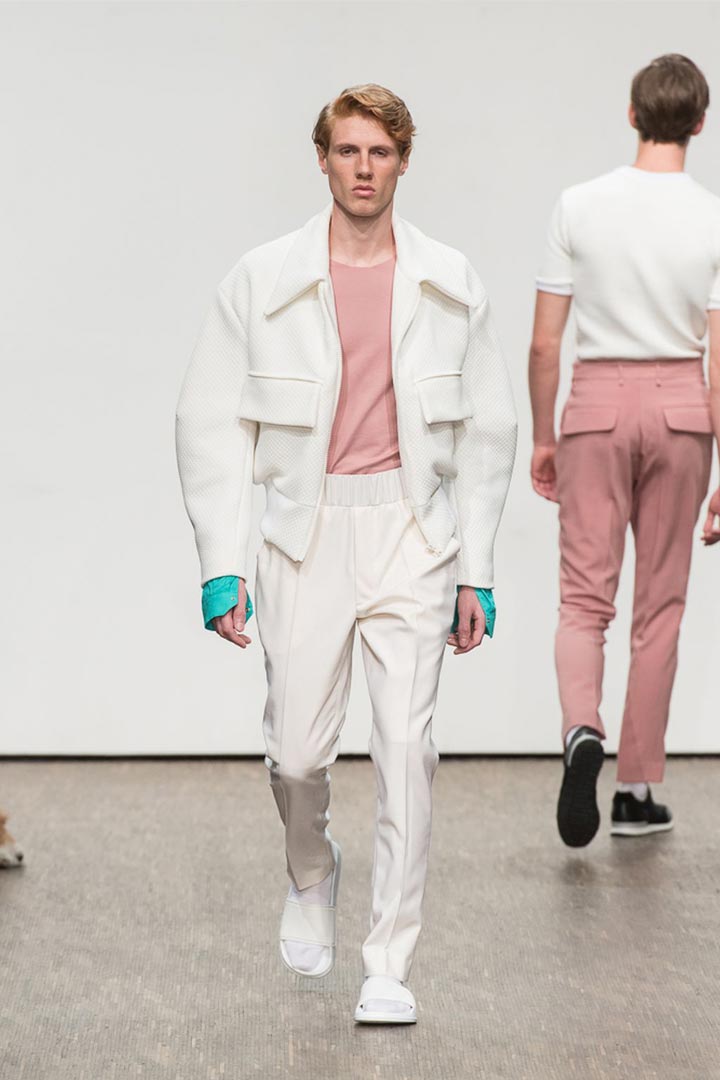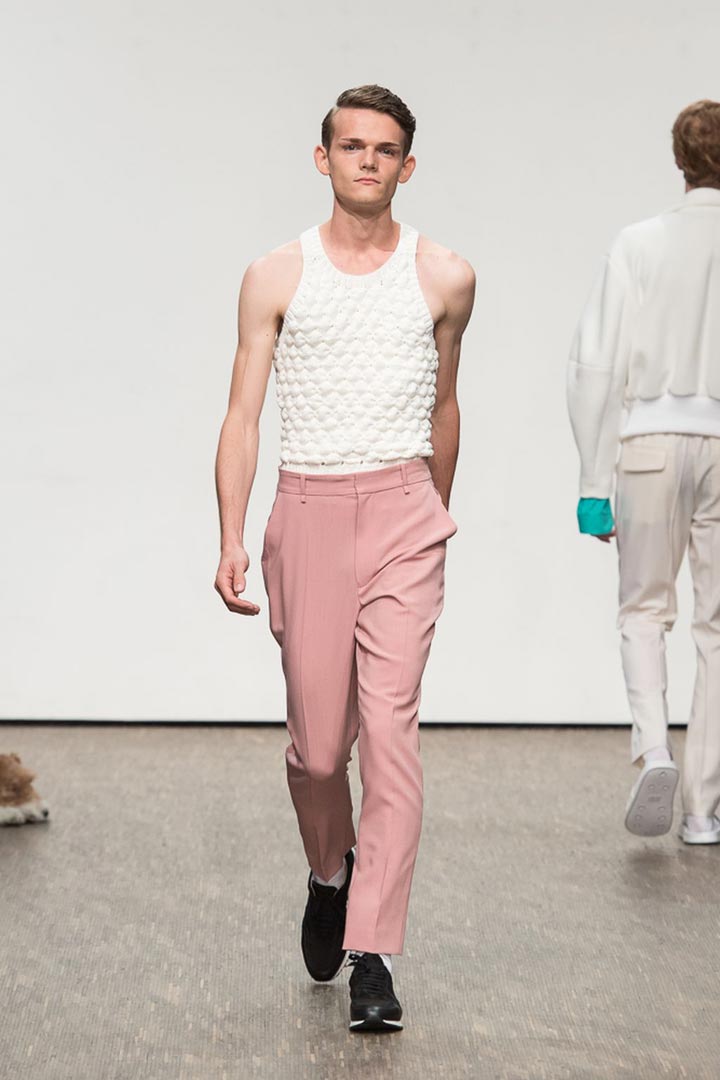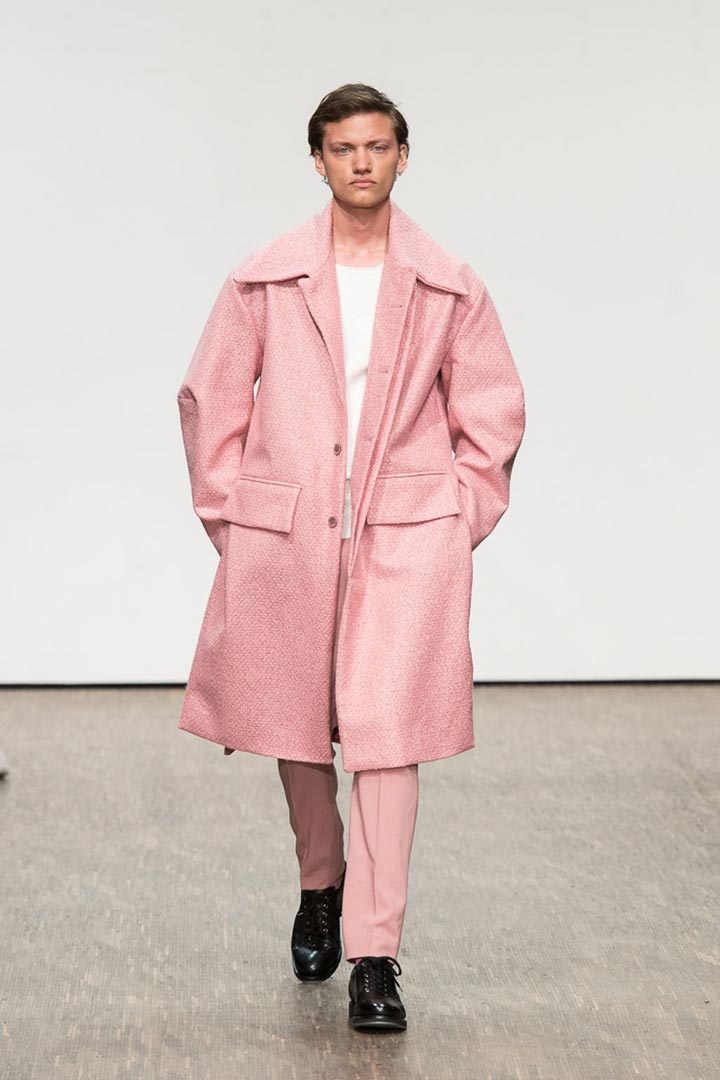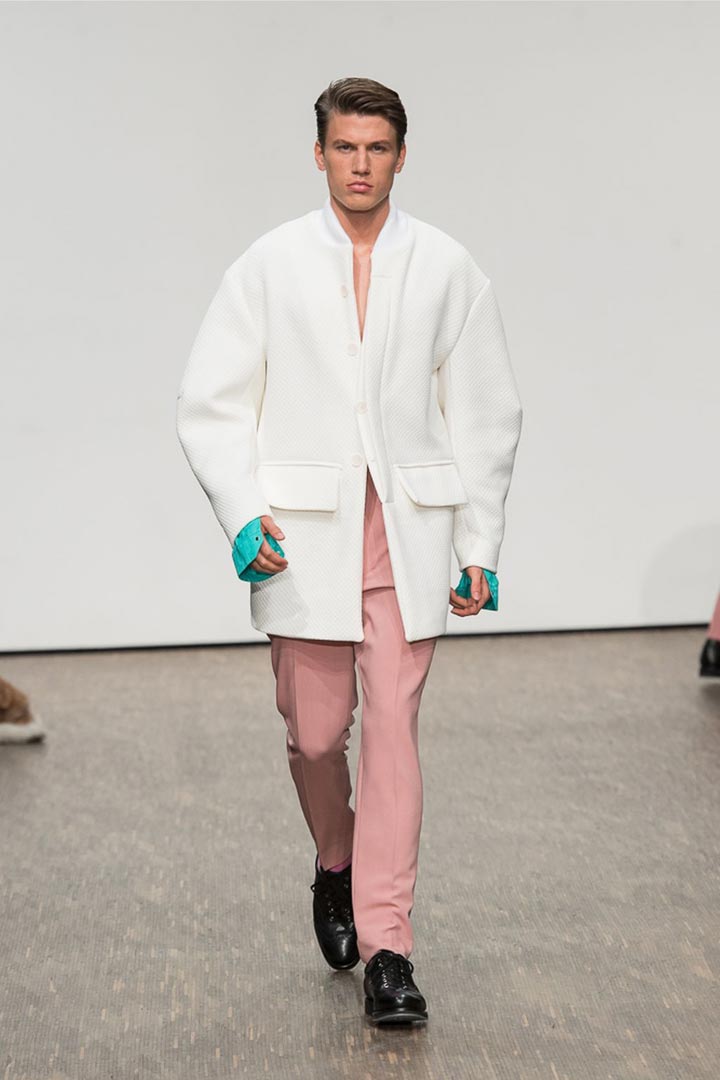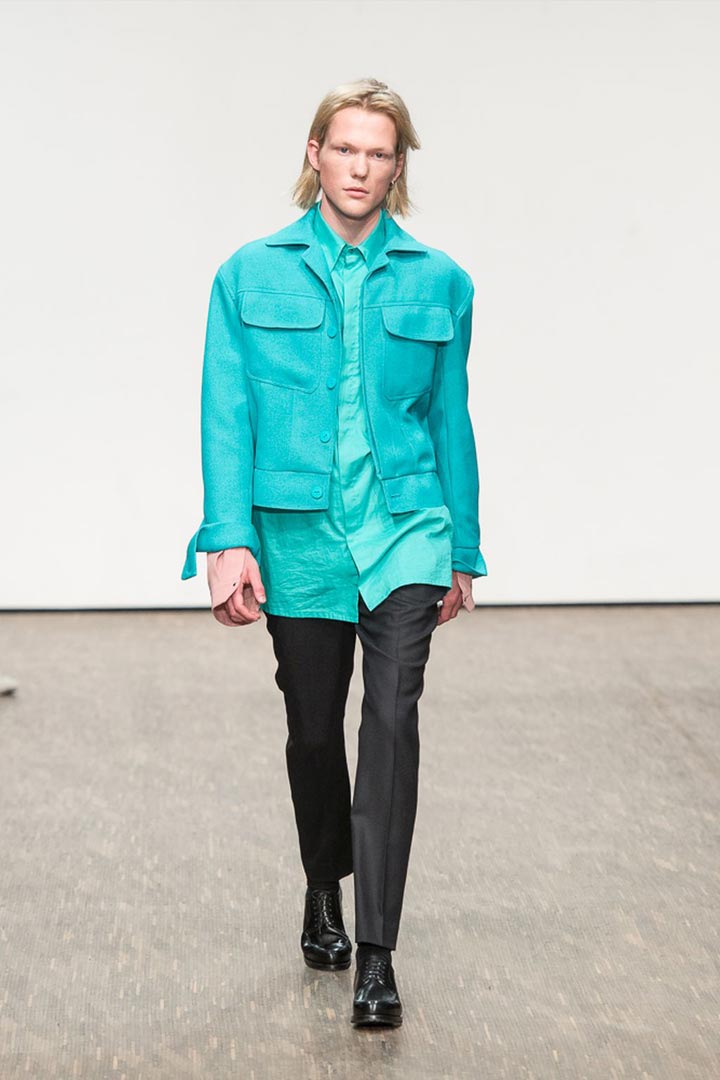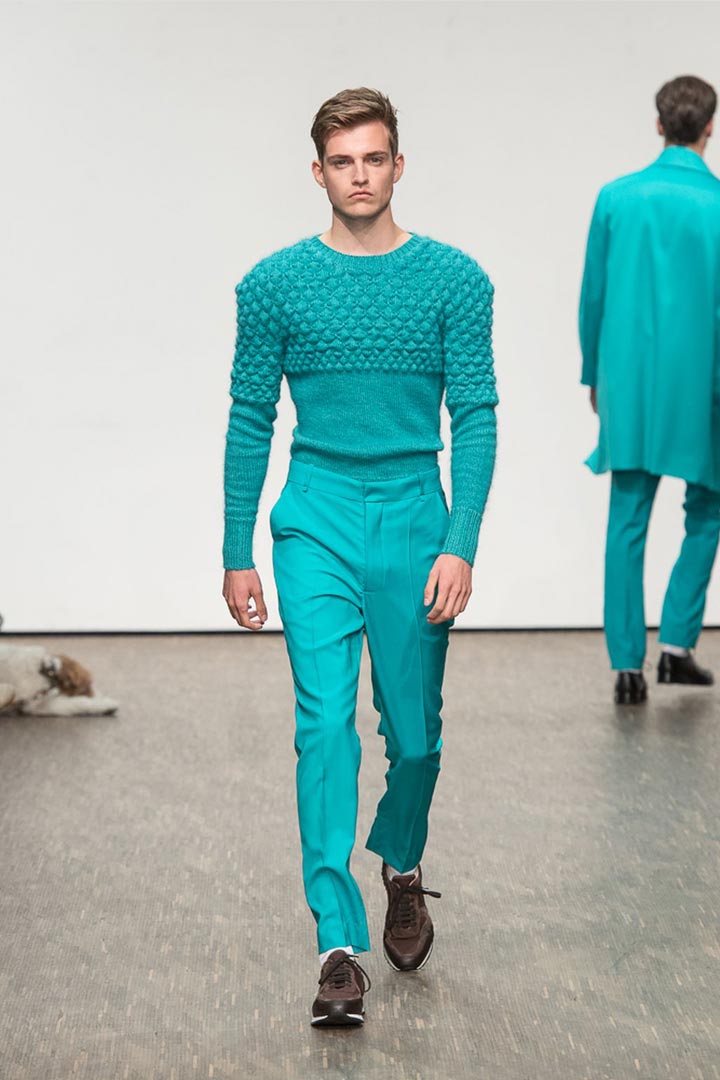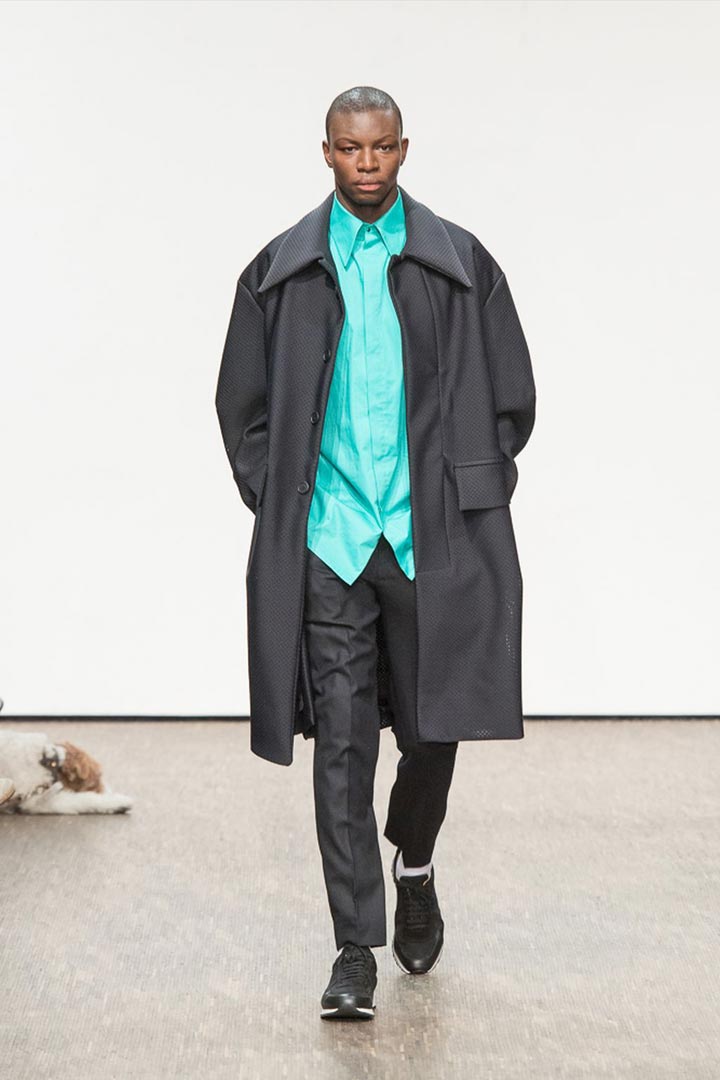 Fotos: KOWA-Berlín
Ivanman – Historia del sello berlinés en torno a Ivan Mandzukic
IVANMAN se fundó en Berlín en 2010. Ivan Mandzukic, de origen serbio, jefe creativo de la marca, defiende una estrecha relación entre vanguardia y clasicismo. Su moda se basa en una silueta clásica y sencilla que se modifica en el proceso de desarrollo y madura en una colección purista ponible. La marca de ropa masculina es sinónimo de auténtica ropa de hombre con líneas claras, ajustes minimalistas y detalles geométricos gráficos.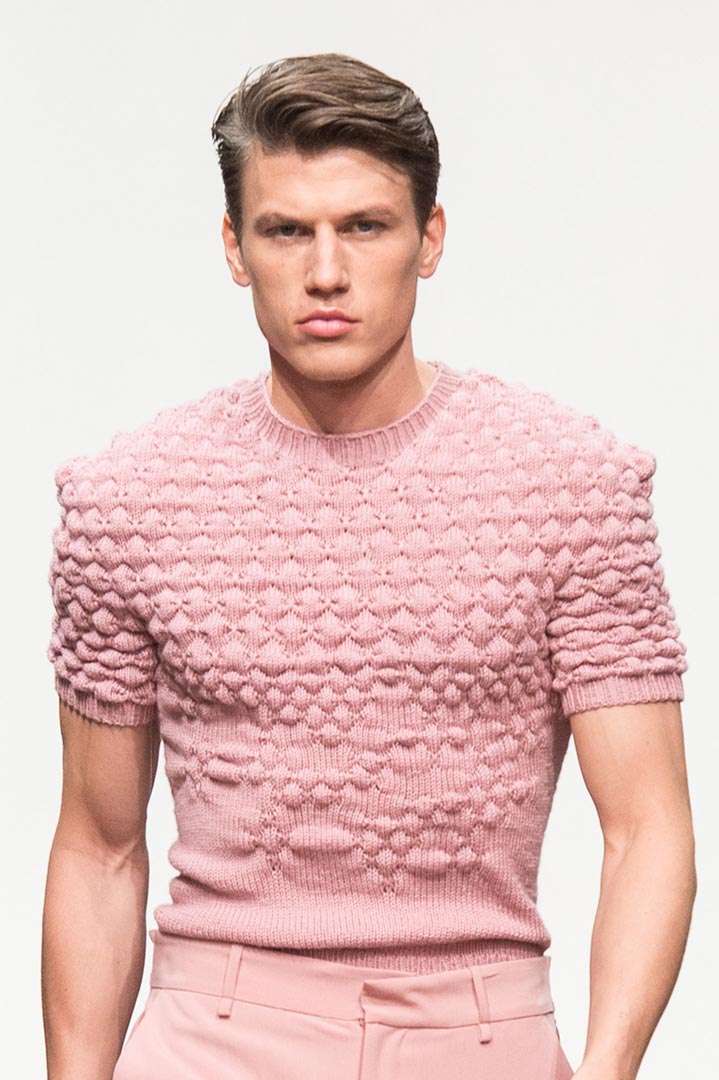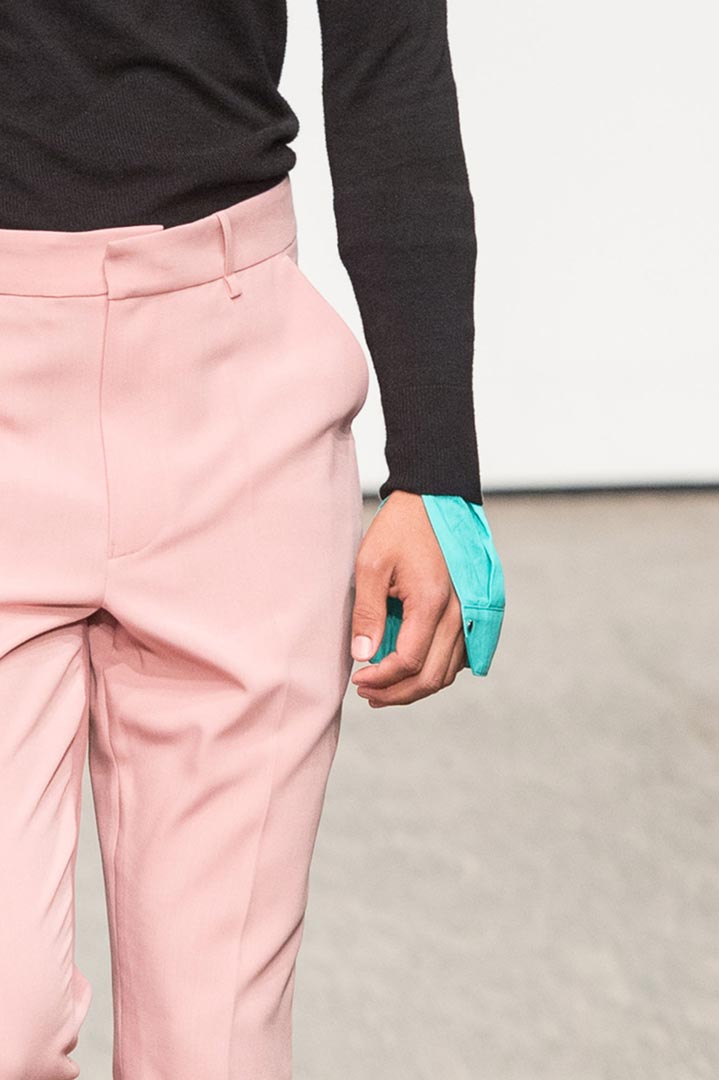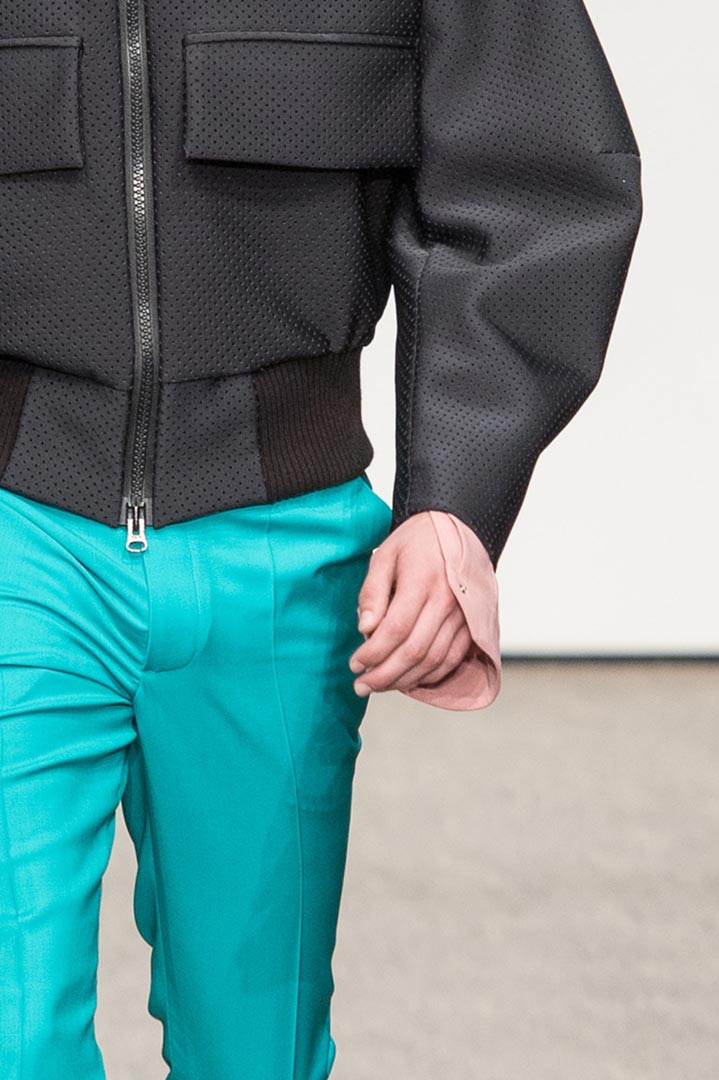 Fotos: KOWA-Berlín
Más información sobre la marca de moda Ivanman
http://www.ivanman.com
https://www.facebook.com/ivanmanberlin
https://instagram.com/ivanmanberlin/
http://ivanmanberlin.tumblr.com/
Todos los desfiles de la Semana de la Moda de Berlín primavera/verano 2017 de un vistazo
https://fivmagazine.es/wp-content/uploads/2016/07/fashion-week-ivanman-modenschau-maenner-mann-mode-kollektion-fruehjahr-sommer-kollage-trend-outfit.jpg
500
1200
Stephan
/wp-content/uploads/2020/07/fiv-magazine-news-instagram-youtube-tiktok-influencer-fashion-interior-jewelry-real-estate-tips-help-logo.png
Stephan
2016-07-02 21:57:42
2016-07-02 21:57:42
Ivanman – Moda para hombres: colección primavera/verano